Installation and process, 2010
In cooperation with Echo Ho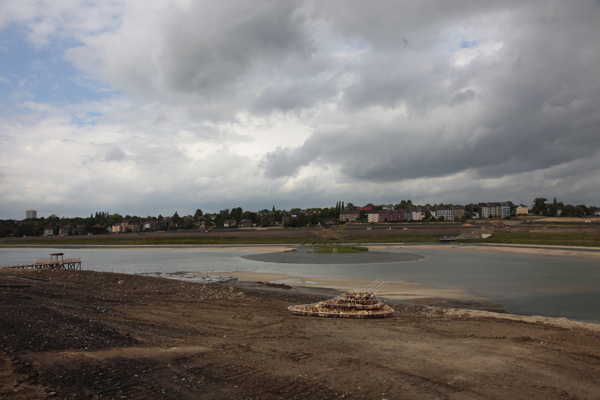 Process and installation about global trade and labour. We reversed the transfer of the Kokerei Kaiserstuhl coke plant from Dortmund, Germany to Shandong, China by constructing a Yacht shaped sculpture from Chinese steel and rice straw from the Shandong region and having it shipped to Dortmund. After being exhibited there, it finally was stolen in summer 2011.