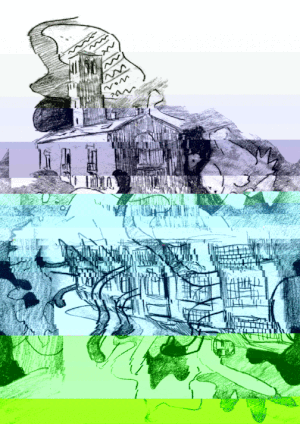 After having traveled to Berlin over spring break, staging a successful exhibition at Schillerpalais project space, "Das Berlin-Projekt" stops at San Francisco Art Institute for a final show. On the roof of the school's café, digital re-configurations of the works shown in Berlin are presented in the Invisible Gallery.
Exhibition: 24/7, May 9-12
Reception: Tuesday, May 9, 5-7pm
Refreshments provided by Student Government
Artists and works:
Negash Asegde: Doubling the Spaces of the Real and the Simulated. Of the Now and the Past, VR experience
Hilary Bond: Berlin 2017, Animated GIF/Drawings and poetry
Max Chao: Not a Canvas, Video documenting performance
Bridgett Magyar: Testament To Escapism, Text, images, color, and thoughts as an inherent response to leaving the self
Francis Kamprath: Brautkleid [xxx] Brautkleid, Website and database
Francis Kamprath and Matthias Pitscher: The Museum of…, Website
Mara May: GIBBERISH WHISPERS, Video documentation
Clemens Bast: Nightwalk, VR experience
Aline Martinez: The Sounds of the Changes, Documentation of interactive convertible garment
Elle Carroll: Hallo: Reflections on Berlin, Joan Didion, and What It All Means, Essay
Kate Laster: The Passport Project, Animated GIFs/Documentation
Lauren Miceli: Transplants, Documentation of installation
Lauren Szabo: Running (under painting), Oil on canvas, 72 x 72 inches
Matthias Pitscher: Mindful Scrolling, Website
Marco Schröder: STEAL ANOTHER MOMENT, Audio/Text
Michael Fischer: Cine-Eye, Video
Victoria Ordway and Juan Pablo Ayala Quintero: Ever think about invisible things?, Presentation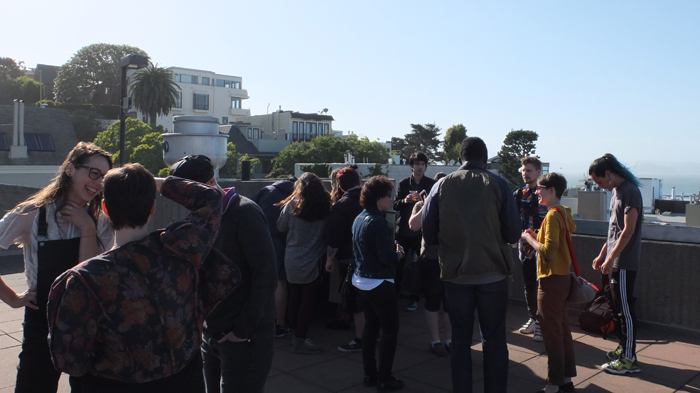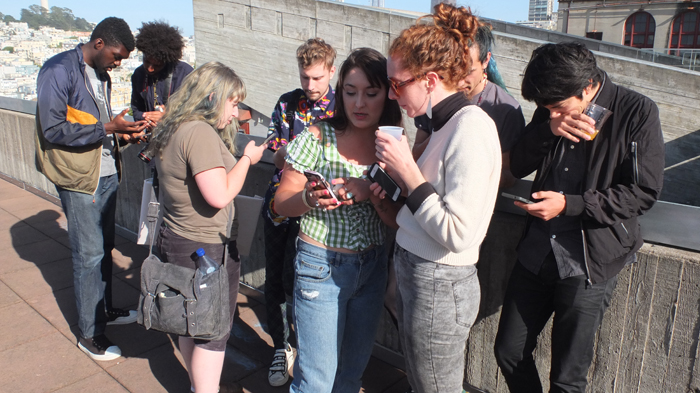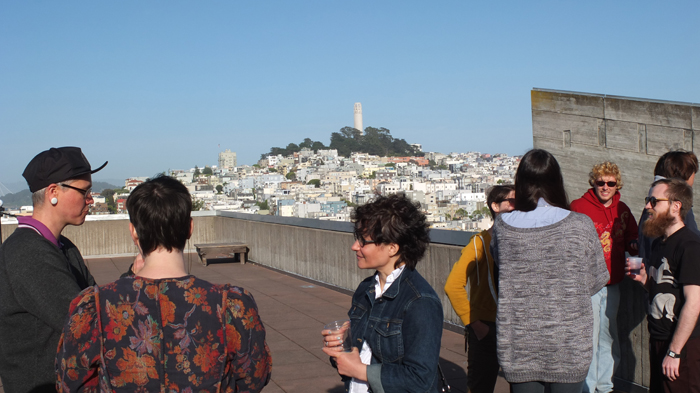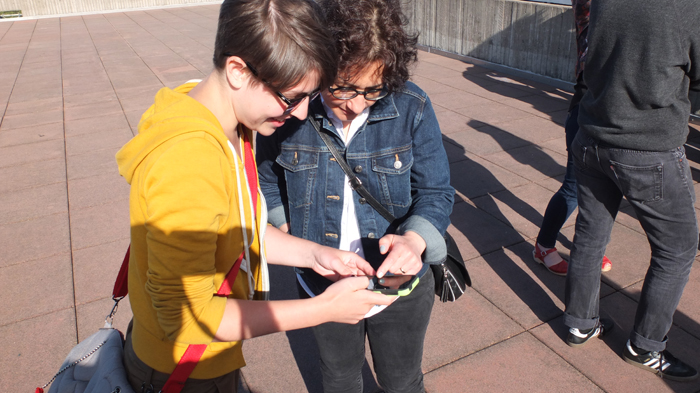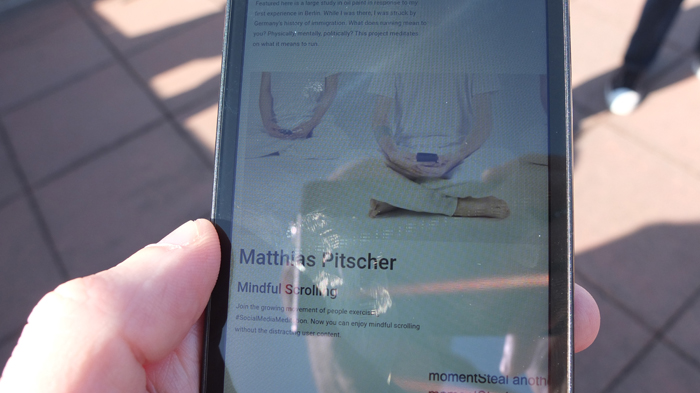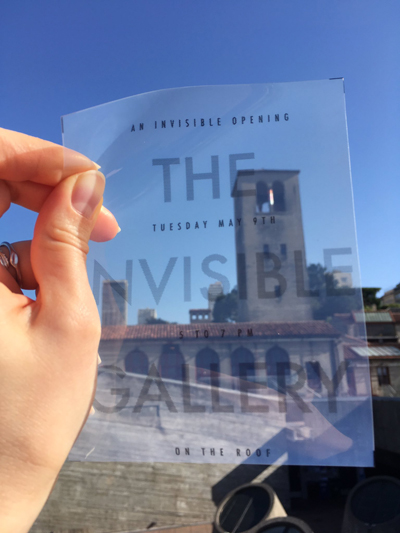 The Invisible Gallery is SFAI's emerging gallery for digital art. It can be accessed via smartphones and mobile devices only and is physically located on the school's rooftop, creating a hybrid space for people, their phones, and web-based digital art.
Last photo: Amelie-Anna Hinman for Goethe-Institut San Francisco
Title GIF: Kate Laster
Image
sadSave
Save
Merken