Opening exhibition with contributions by KISD students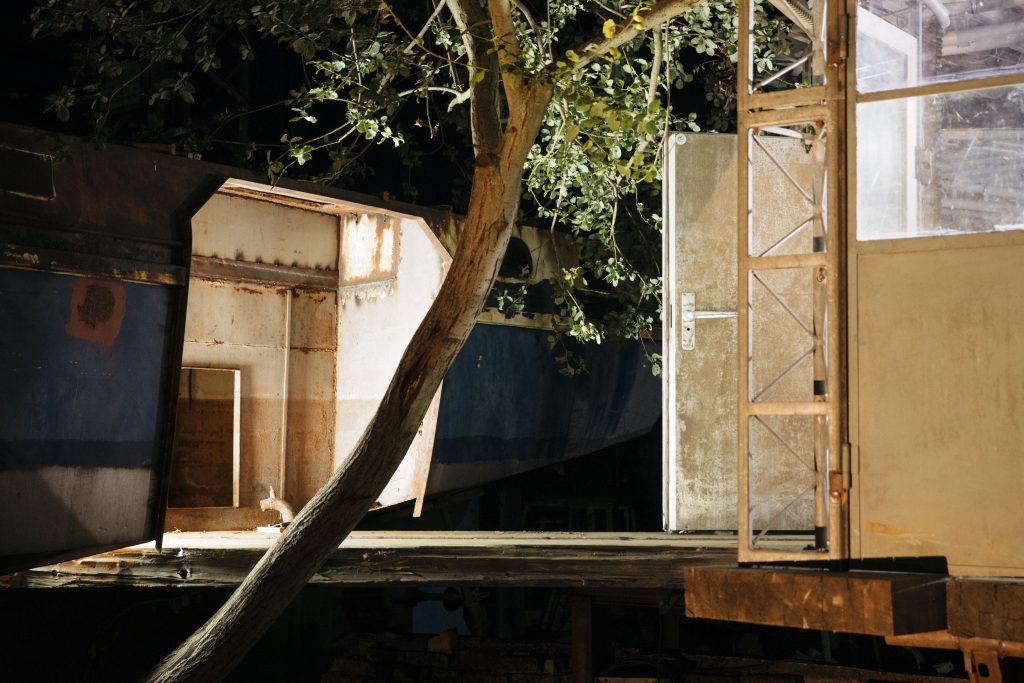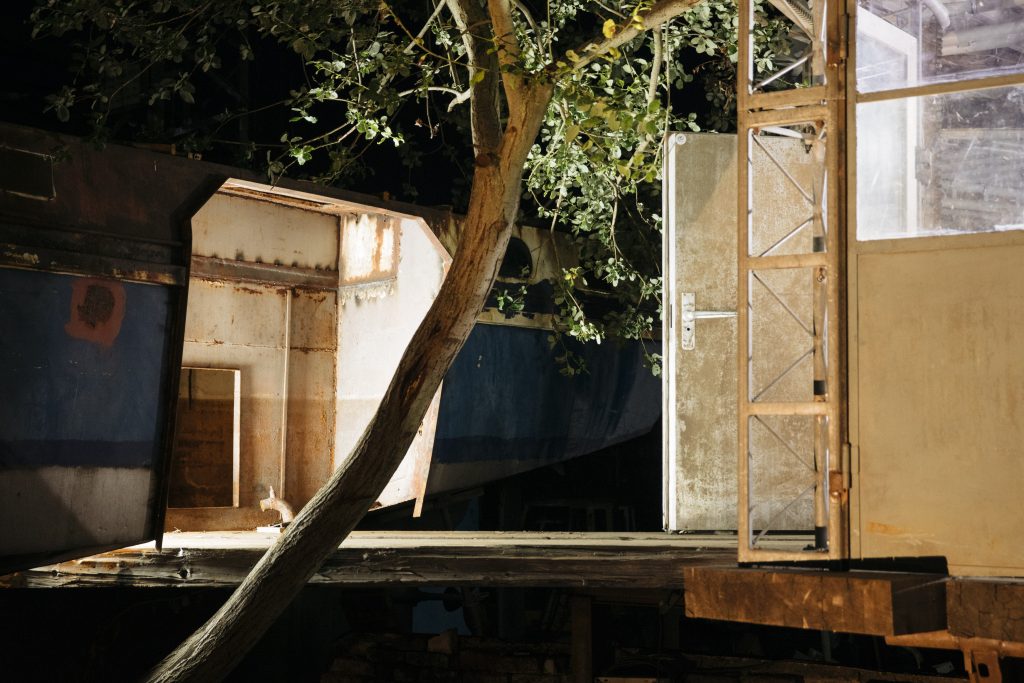 On September 6, a new space art space and event series is opening in Cologne: RoboLAB 2020. The first event is the show Circolaris that takes place in the walkable and accessible sculpture of the same name, created by Odo Rumpf in Odonien. This sculpture will provide a lasting space for inclusive, accessible and multi-genre art and culture projects.
For the exhibition, students of Köln International School of Design (KISD) at TH Köln are developing interactive objects. Aiming at inclusion and accessibility, the objects address various senses and forms of interaction. Installed in and around Circolaris, they react touch-free to human presence and to the vibrations of an elevator that provides access to the sculpture. They generate noise, light and smell, creating an interactive environment that does not privilege a single sense (such as vision) and interactive behavior (such as pressing buttons with the hands). The objects thus playfully emphasize the diversity and richness of sensorimotor experience.
Supported by the TH Köln Transfer Fund, American artist Kal Spelletich has been invited to remotely support KISD students working on the project. Spelletich is a renowned robot and machine artist from the San Francisco Bay Area. His practice is characterized by the artistic appropriation and repurposing of technology. He has taught at various universities and arts schools around the world.
Working with partners with extensive experience in inclusion in art and culture, such as Leib+Seele Produktionen and Un-Label Performing Arts Company, KISD students in the project get first-hand knowledge in designing technologies for a diverse and mixed-abled audience.
Exhibition
Vernissage: 06. September 2020, ab 18:00 Uhr
With students, artists, organizers and Benjamin Thele (Cultural Office, City of Cologne)
Open: 07. – 10. September 2020, 19:00 – 21:00 Uhr
Odonien, Hornstr. 85, 50823 Köln
KISD students: Ananda Chiesa Fatahillah, Ann-Kathrin Adam, Clara Schmeinck, Esther Kantorek, Franka Blum, Hizkia Wibisana, Johannes Förster, Lara Carbonaro, Lina Uellendall, Lukas Ruppert, Mariam Mikadze Viola Stein, Youjin Kim
Supervised by Kal Spelletich, Prof. Dr. Lasse Scherffig (KISD, TH Köln), and Eduard Paal (KISD, TH Köln)
Photo: Jörn Neumann