Laboratory on revealing, scanning, expanded audio-visible making of environments, objects and territories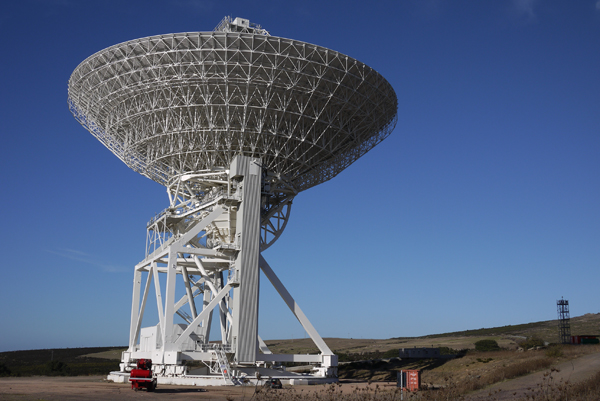 Conceived and curated by Paidia Institute, Cologne. Hosted and produced by Noarte, San Sperate, Sardinia, Italy
With students of KHM, Academy of Media Arts Cologne, EESI Poitiers and Sint-Lucas Ghent.
November 4th-11th, 2012
›› Project page
›› Noarte project page
Project description
Dislocations was a laboratory and workshop on scanning and revealing environments, objects and territories. The chosen core location was San Sperate, a community in southern Sardinia with an established tradition of artist residencies and artistic interventions. The objects of architecture, pieces of landscape and spatial conditions in and surrounding San Sperate functioned as the experimental laboratory.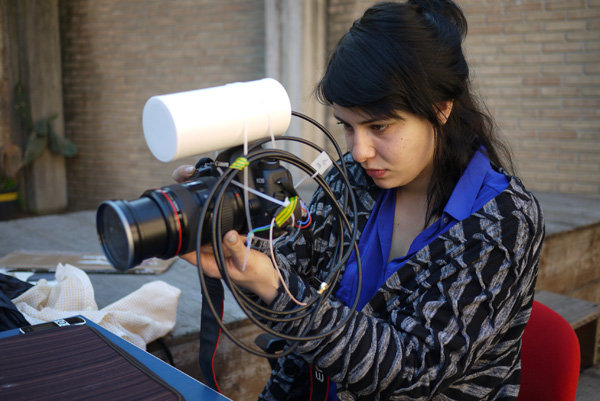 The idea of space or layers of spatial reality were mainly approached through two technologies: wave transmissions and scanning. Participants worked with radio receivers, capacitive sensors, and audio / video equipment to invent inquiries and build instruments. The laboratory focused on field trips to specific sites that are correlated with technologies as well as with ideas and objects that characterize the region and its territoriality (the cave, the dune, the industrial ruin, the military base, the space telescope).
The research was staged in its being-in-progress and finally presented to the public: when the spaces of the local Museo del Crudo were played both as workshop and showroom.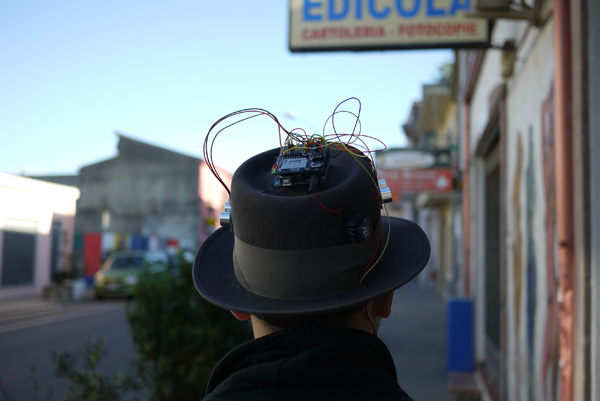 The workshop was held by Susanna Schoenberg and Lasse Scherffig from Paidia Institute and developed in collaboration with Jonas Hansen as teacher at the Academy of Media Arts Cologne (KHM). The production was executed by the staff of the association Noarte in San Sperate. The workshop brought together artist from KHM, Academy of Media Arts Cologne, EESI Poitiers and Sint-Lucas Ghent.