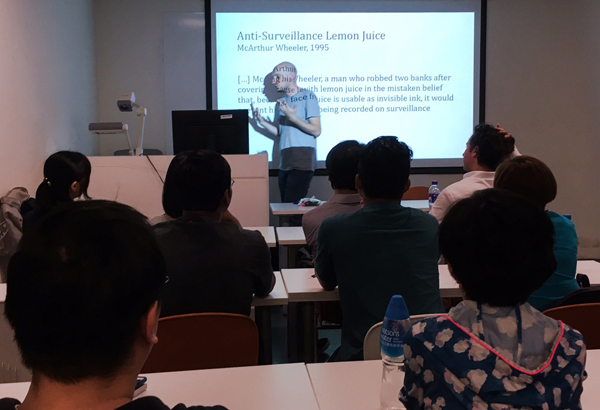 I am conducting a workshop on becoming "Digitally Invisible" at Wikitopia Festival Hong Kong.
The festival is organized by Videotage and Goethe Institute Hong Kong, who kindly invited me. It features a series of great talks, panels and workshops, addressing the festival theme: "Surveillance and Privacy in the Post-Snowden Era."
The festival takes place May 13-15 at Hong Kong Polytechnic University. Talks and panels are in the lecture hall N002, my workshop is in room V303 on May 14, 4pm.
Photo by Christopher Lee/Videotage.