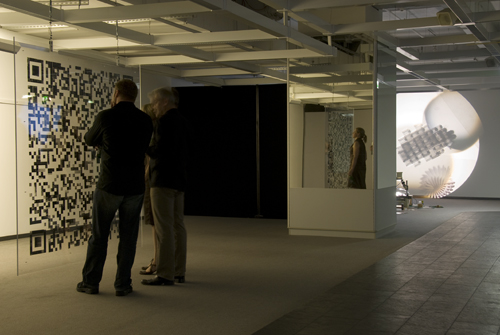 An exhibition for ISEA2010 RUHR at Westfalenforum, Dortmund.
August 20th-29th, 2010
Heavy Matter has been developed by members of the teaching staff and students of the Academy of Media Arts Cologne (KHM).
Initiated, supervised and coordinated by Prof. Mathias Antlfinger, Dr. Gabriele Gramelsberger, Echo Ho, Prof. Ute Hörner, Dr. des. Anneka Metzger, Lasse Scherffig, Prof. Dr. Georg Trogemann.
Artists
Céline Berger, Jongwon Choi, Tobias Daemgen, Anna Gonzalez Suero, Akiro Hellgardt, Echo Ho/Lasse Scherffig, Derek Holzer, Hörner/Antlfinger, Sion Jeong, Sunjha Kim, Theresa Krause, Karin Lingnau, Ji Hyun Park, Jun Park, So Young Park, Laura Popplow, Martin Rumori, Miri Shin, Wonbaek Shin, Tine Tillmann
›› http://www.isea2010ruhr.org/exhibition/heavy-matter
›› http://heavymatter.khm.de